"While importance is always placed on high quality, establishing a
working relationship with the customer is critical to producing a stellar - and enjoyable - project."


— Michael Birner, President, Architect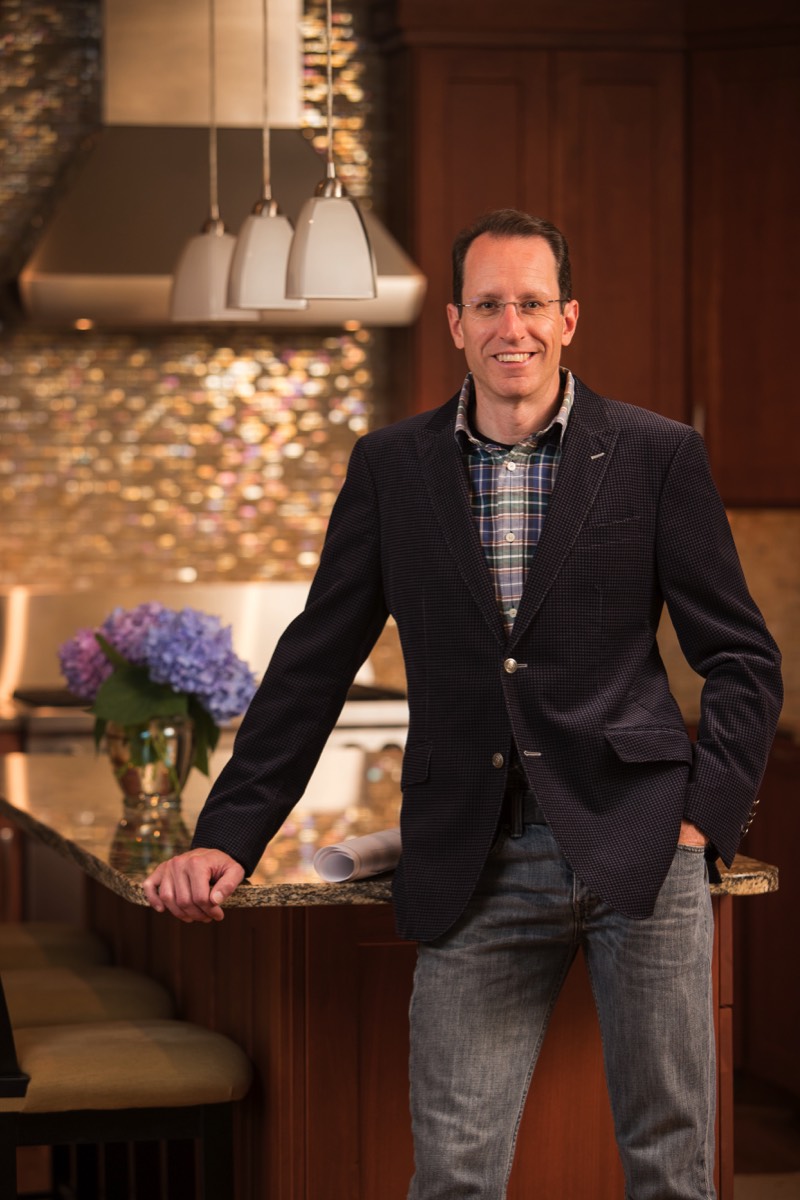 Necessity is the mother of invention. Realizing the need for design-focused remodeling, Michael Birner created Hunt's End Remodeling. At Hunts End the belief is that every space can benefit from proper design, which, in turn, improves one's everyday quality of life.

This design philosophy, combined with a commitment to the highest level of customer service and quality of work, fueled the desire to establish a company that would not compromise these values. Throughout years of practice, Michael has established an excellent reputation among building professionals, many of whom are our partners. Hunts End is able to utilize these relationships to ensure quality workmanship for your projects.

Michael Birner is a residential architect with over 25 years of remodeling experience, formerly as Vice President and architect with Faith Home Remodeling for over 17 years, and now as president and owner of Hunt's End Remodeling. Michael is a graduate of University of Colorado's Environmental Design department, widely recognized for its leading education in architecture. Born in Baltimore, raised in Severna Park and a long time resident of Howard County, Michael is a second generation designer, as he is the son of one of Maryland's top kitchen designers. This unique background and education made the application of his architectural training to residential design/build remodeling a natural progression.

He understands customer needs and construction requirements, and enjoys the challenge of creating beautiful, useful spaces. He is uniquely qualified to bring out your homes potential often in ways that many remodelers may not envision.

In addition to completing EPA Lead certification training, Michael successfully completed Green Builder Certification and applies this knowledge to all projects. Remember, the greenest home is the one you already own.

In addition, Michael is one of only 20 Certified Graduate Remodelers (CGR) in Maryland - an exclusive professional designation designed to emphasize business management skills as the key to a professional remodeling operation.

In 2017, Hunt's End was inducted by Remodeling Magazine to join the
REMODELING Big50. Each year since 1986, the REMODELING Big50 inducts 50 remodeling companies that have set exceptionally high standards for professionalism and integrity through exemplary business practices, craftsmanship, and impact in their community or the industry at large. Big50 remodelers run successful, often growing, companies of various sizes that have taken the lead in raising industry standards.


"To give a sense of how unique this status is, consider there are roughly 92,000 remodeling firms in America with paid staff," noted Craig Webb, REMODELING's Editor-in-Chief. "Since 1986, we have selected only about 1,550 firms. That's 1.7% of all the remodeling businesses in the country."

"We are honored to receive this distinction," says Michael Birner, Owner of Hunt's End Remodeling, LLC. "The award recognizes excellence and leadership, and we are privileged to be named to this select group of remodelers."